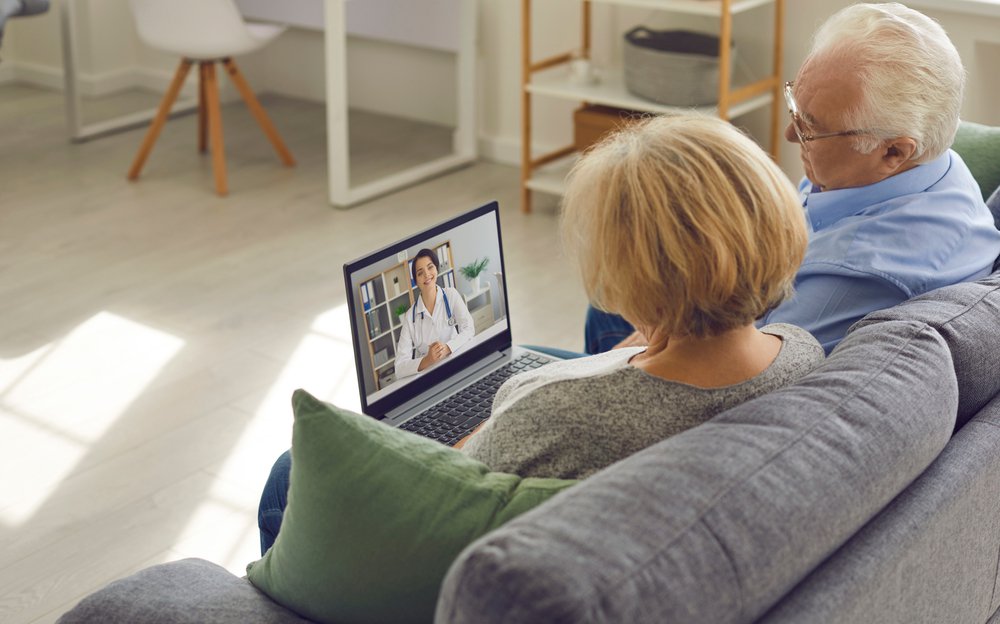 At Pittsburgh Health Partners, we believe that healthcare should be convenient, affordable, and accessible to everyone. That's why we're proud to offer virtual primary care services that give our patients the ability to consult with their primary care physician and other health care providers from the comfort of their own homes.
Here are the top 8 benefits of virtual primary care:
1. Convenient

First and foremost, telehealth visits and other virtual health care services are convenient! By staying in your own home, you can save time and eliminate the hassle of traveling to and from your doctor's office. Plus, you can schedule appointments that fit your busy lifestyle without worrying about scheduling childcare, taking time off work, or finding transportation.

2. Safe

Perhaps one of the most well-known benefits of telehealth is that it can help prevent the spread of infectious diseases. The popularity and availability of telemedicine and telehealth services spiked during the outbreak of the COVID-19 pandemic in 2020. Not only can telemedicine services help you avoid the coronavirus disease, but also other communicable diseases, such as the flu or common cold.

3. Accessible

Virtual visits offer several advantages when it comes to accessibility, as well. For those in rural areas, far away from the nearest healthcare providers, telemedicine offers better access to quality patient care. For older adults or those with chronic health conditions, virtual care can improve access to their health care practitioner. In addition, many people with disabilities find virtual care services to be more accessible than in-person visits.

4. Affordable

In addition to being convenient and accessible, virtual health care is also often more affordable than traditional, in-person visits. This is due to the elimination of travel and childcare costs, as well as the fact that virtual care is often covered by insurance.

Plus, by seeing your doctor in a timely manner, you can avoid ER visits for chronic conditions or hospital readmissions. These emergencies are often costly and can put a strain on your finances, but by getting the care you need when you need it with telemedicine, you can save money in the long run.

5. Private

Another great benefit of virtual care is that it offers patients a discreet way to receive care and treatment. This is especially true for those who may be embarrassed about their health condition or seeking treatment for a sensitive issue. When you consult with your physician online or over the phone, you can be sure that your privacy and any sensitive information, like test results, will be protected.

6. Flexible

With virtual visits, you have the flexibility to consult with your physician from anywhere in the world. This is beneficial for those who frequently travel for work or pleasure. It's also helpful for those who may not be able to leave their home due to an illness or injury.

Virtual visits also allow physicians to see more patients in one day, allowing for more appointment slots and shorter wait times. This is especially helpful when you're feeling sick and need to see a doctor right away but can't get an in-person appointment for days or weeks.

7. Effective

Virtual care is just as effective as in-person visits, and in some cases, even more so. This is because patients are more likely to adhere to their treatment plan when they can easily and conveniently consult with their doctor from home. In addition, virtual care can help doctors and patients avoid the potential for miscommunication that can occur during in-person visits.

8. Immediate

With the latest telehealth technology, patients of Pittsburgh Health Partners are able to get quality care around the clock with remote patient monitoring (RPM). Remote monitoring allows patients to use wearable devices to track their health data, which is then transmitted to their doctor in real-time. This remote monitoring offers many clinical benefits, such as the ability to identify and treat health issues earlier, before they become more serious.
Schedule Your Virtual Primary Care Visit Today!
At Pittsburgh Health Partners, we're always looking to increase patient satisfaction and comfort. Virtual primary care is a convenient, affordable, and effective way to receive the care and treatment you need from the comfort of your own home. So, if you're looking for a quality primary care provider in Pittsburgh, look no further than Pittsburgh Health Partners.
Use our easy online tool to schedule your virtual visit today!