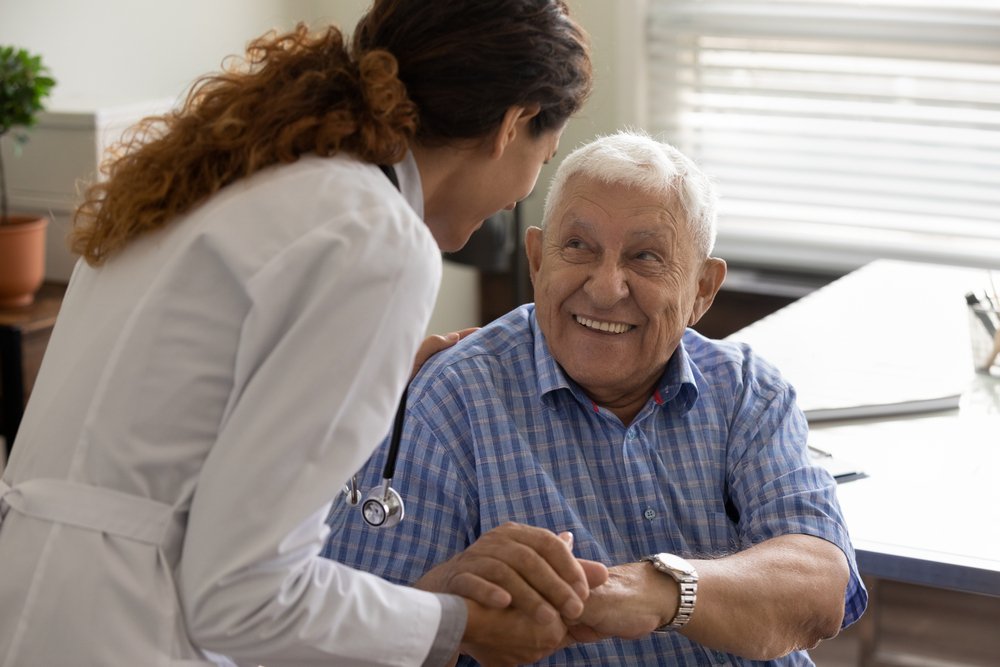 As we get older, taking active steps to manage our health becomes more and more important. Yet, many elderly patients forego primary care appointments in favor of waiting to see a specialist when something goes wrong. This can be a dangerous decision.
Primary care physicians are specially trained to provide comprehensive care for patients of all ages. They are also uniquely positioned to serve as the quarterback for your health care team, overseeing your care and making sure you get the specialist care you need when needed.
There are many reasons why it's important for elderly patients to have a primary care physician. Here are just a few:
Primary Healthcare is Preventive Healthcare
A primary care physician (PCP) is more than just a doctor you visit when you're feeling unwell. Though your primary care doctor can help with those issues, too, they're also an invaluable tool for preventing disease and chronic illness.
Your primary care physician can keep you in good health by helping you make the lifestyle changes necessary to prevent issues like heart disease, high blood pressure, and other largely preventable diseases. By helping you form healthy habits and ditch unhealthy habits, your primary care physician can help you stay healthy well into your golden years.
Plus, with preventive health care services like cancer screenings, your PCP can diagnose a broad range of problems early, when they're more easily treated. In general, preventive medicine is always better than reactive medicine, or waiting to treat a problem after it's already developed, and your primary care physician is a critical part of getting the preventive care you need to stay well.
Unfortunately, according to the Office of Disease Prevention and Health Promotion, 9 in 10 people in the United States aren't receiving all recommended preventive care services, whether that be screenings or vaccinations. When a high number of people don't see preventive medicine specialists, both individual and public health suffer.
However, visiting your PCP can help. By practicing preventive medicine, your PCP can help keep you healthy and potentially avoid more serious health problems down the road. If you're not currently seeing a primary care physician, or if it's been a while since your last visit, call and schedule an appointment with the experts at Pittsburgh Health Partners today.
Primary Care Physicians Streamline Communication
Did you know nearly 1 in 3 U.S. seniors see at least 5 doctors a year? And no, that's not five different PCPs; that's five health care professionals each practicing a different medical specialty. That means just one person might see a cardiologist, pulmonologist, occupational medicine specialist, neurologist, and rheumatologist, for example.
There are two main ways having a primary care physician can help with this problem. First, your PCP can act as a coordinator for your care, making sure all of your specialists are on the same page and working together to provide you with the best possible care. That will also allow your PCP to provide you with a complete picture of your health, rather than just one aspect of it.
Second, by visiting your PCP or another preventive medicine physician, you can avoid seeing at least some of those specialists altogether. Because primary care physicians are trained to provide comprehensive care, they can often diagnose and treat conditions on their own, without referring you to a specialist. This can save you time, money, and stress in the long run.
Preventive Medicine Reduces Healthcare Costs
Speaking of money: 'An ounce of prevention is worth a pound of cure.' Ben Franklin said this more than 200 years ago, and it's just as true today. By helping you prevent disease and manage chronic conditions, your primary care physician can actually save you money in the long run.
It's simple: by undergoing preventive health screenings and taking other preventive measures to avoid chronic diseases, patients stay healthy and lower their health costs. Clinical preventive medicine physicians are experts in disease prevention, which ultimately keeps you out of a specialist's office—or worse, the emergency room.
However, when something does go awry, access to the health services of a primary care physician can help save you money, too. Every year in the United States, there are 18 million avoidable trips to the emergency room for conditions that could have been treated by a PCP. By having a PCP and visiting them instead, you could spend a fraction of the money but receive the same health outcomes.
Comprehensive Healthcare Improves Quality of Life
Your primary care physician has a full understanding of every aspect of your health, including both your physical and mental health, and can provide you with comprehensive care accordingly. At Pittsburgh Health Partners, we believe holistic, integrative care is the key to improving your quality of life.
Plus, for patients managing two or more chronic illnesses, we offer Remote Patient Monitoring. This cutting-edge technology allows your PCP to receive daily vital measurements without you needing to travel. In other words, your PCP will be able to always know what's going on with your health, ultimately enhancing the quality of your care.
No matter what your health needs are, your primary care physician can help. To learn more about how Pittsburgh Health Partners can improve your quality of life, call us today.
Your PCP is your partner in health, and at Pittsburgh Health Partners, we're committed to providing the best partnership healthcare has to offer. Schedule an appointment online to get started with us today!