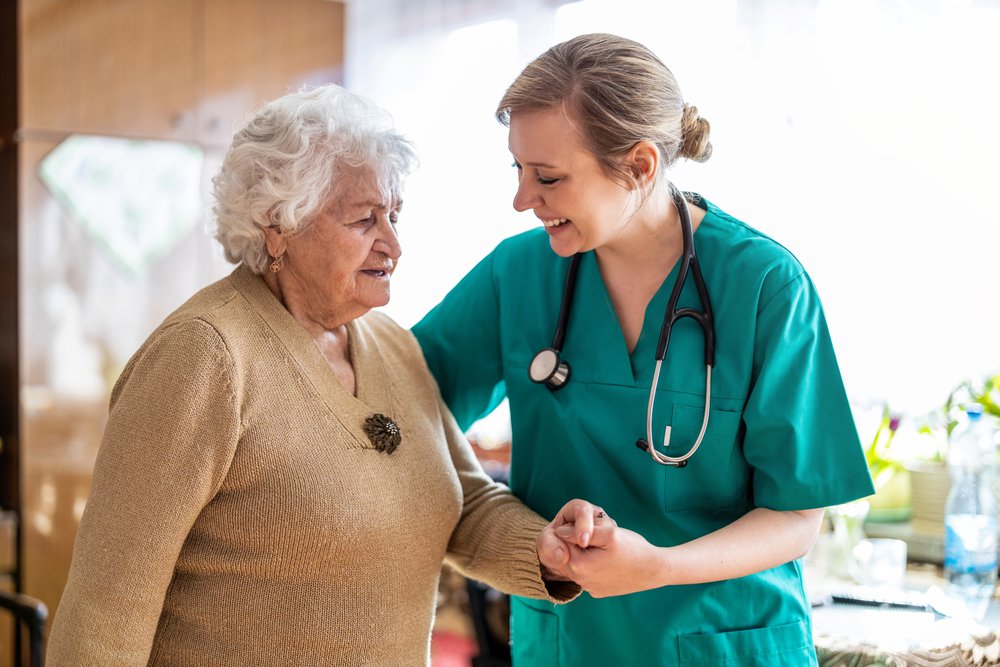 When a patient is diagnosed with a serious, long-term illness, their first reaction is often shock and disbelief. The next few weeks are typically spent trying to come to terms with the diagnosis and making decisions about treatment. For some patients, this includes deciding whether or not to enroll in hospice care.
However, many patients and their families don't realize that there is another care option available called palliative care. So, what exactly is palliative care, and when is it appropriate?
What Is Hospice Care?
First, let's take a moment to understand hospice care. Hospice care is actually a type of palliative care, but it's reserved for patients with a life expectancy of six months or less. This end-of-life care is focused on managing pain and providing symptom relief comfort to someone with a life-threatening illness or terminal illness, rather than trying to cure it. It is provided by a team of hospice professionals who work together with the patient's primary care physician to provide coordinated care.
Hospice care can be provided in a variety of settings, including the home of the patient or family member, an outpatient clinic, nursing facility, or even a hospital. For those with serious illnesses, hospice care can be an important option to consider when the focus of treatment shifts from cure to comfort.
What Is Palliative Care?
According to the World Health Organization (WHO), palliative care teams use a range of services to improve the quality of life of their patient and the patient's caretakers(opens in a new tab). The goal of this kind of specialized medical care is to help patients live as well as possible while dealing with a serious illness. Like hospice care, palliative care is also flexible, allowing patients to be treated at a nursing home, assisted living facility, or even at their own home.
Though both hospice and palliative care focus on providing symptom relief, palliative care patients also continue to receive curative treatment and explore treatment options for their underlying condition. This makes it appropriate at any stage of a serious illness, even from the time of diagnosis. In fact, early palliative care has been shown to reduce unnecessary hospital admissions(opens in a new tab), improve patient satisfaction, and even extend life.
When Is A Palliative Care Team Appropriate?
Originally, palliative care was designed for those suffering from a terminal illness. However, within the past decade, it has been used to treat a much broader range of serious illnesses and chronic conditions. In other words, palliative care is appropriate at any stage of a serious illness, even from the time of diagnosis.
At Pittsburgh Health Partners, some of the conditions our palliative care team frequently treats include:
Cancer
Renal failure
Liver failure
Heart failure
COPD

If you're living with any serious illness, don't wait until your condition worsens. Your disease doesn't have to be in an advanced stage for you to receive palliative care, and as mentioned above, early palliative care services can be particularly beneficial.
After being diagnosed with a serious disease, it's not uncommon to struggle with anxiety, depression, fatigue, and pain. Palliative care specialists can help you cope with these symptoms so that you can focus on enjoying your life and getting better.
Improve Your Quality of Life With Palliative Care & Pittsburgh Health Partners
If you or a loved one has been diagnosed with a serious illness, palliative care may be right for you.
The palliative care team at Pittsburgh Health Partners is dedicated to providing the best possible care to our patients. Our team of experienced specialists will work with you and your family to create a personalized treatment plan that meets your unique needs to improve your quality of life.
In addition, it's important to us that their families also feel supported and in the loop. As we work to better the patient's quality of life, we also strive to improve the level of communication between the patient, their family members, and the healthcare professionals involved in their care.
At Pittsburgh Health Partners, you're always our top priority. If you're ready to start receiving patient-focused care from the best palliative care team Pittsburgh has to offer, schedule an appointment with us today.