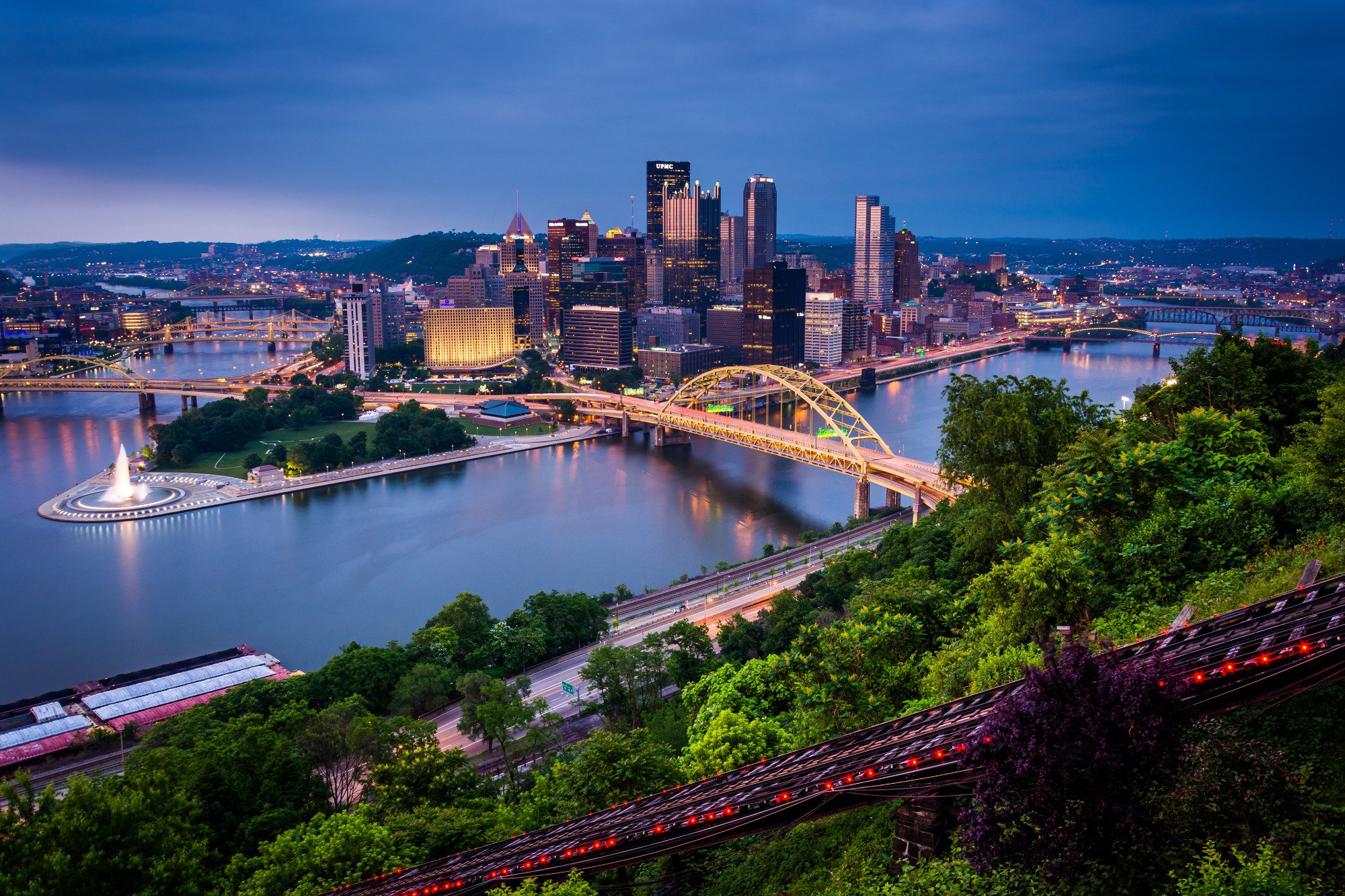 Just last year, the American Heart Association deemed April "Move More Month." This month-long call-to-action aims to get Americans moving due to the health risks associated with a sedentary lifestyle. In fact, it can be as bad for your health as smoking—a sedentary lifestyle increases a person's risk of heart disease, high blood pressure, type 2 diabetes, and mental health issues like anxiety and depression.
Because of these risks, it's important to make moving more part of your lifestyle! Your first thought might be to hit the gym more, but what if you don't have a gym membership? Or what if you're just looking for something new? We've got you covered! In this blog post, we'll give you 5 ideas for how to move more in our beautiful city of Pittsburgh. Let's get moving!
1. Go For A Walk In Schenley Park

Schenley Park(opens in a new tab) is one of Pittsburgh's most beloved green spaces. It was created by land donated to the city in 1889 by heiress Mary Elizabeth Schenley. Schenley was initially gifted the land by her grandfather, James O'Hara, a veteran of the American Revolutionary War and a prominent businessman in Pittsburgh's early days. In fact, his home, the Neill Log House, can still be found in Schenley Park and is the oldest existing residential structure in the city.

That's not all that makes Schenley Park a Pittsburgh must-do—it's also huge! With over 450 acres of land, it's the perfect place to go for a walk, get some fresh air, and celebrate Move More Month. Plus, on top of being a beautiful place to walk around and explore, Schenley Park also houses playgrounds, a golf course, a sportsplex, and even the remarkable Phipps Conservatory, if you prefer your walk to feature a world-class garden.

2. Pick Up A Racket At Mellon Park Tennis Center

If your favorite way to get moving is with a game, give tennis a try! Tennis is a great workout because it's fast-paced and relatively low-impact, meaning you can burn a lot of calories without putting too much strain on your body. And while there are many different courts located throughout the city(opens in a new tab), we think the best place to play tennis in Pittsburgh is at the Mellon Park Tennis Center.

With five full courts in an air-conditioned "bubble," this state-of-the-art facility has everything you need to enjoy a game of tennis, whether you're a beginner or a seasoned pro. In fact, the center offers classes for people of all ages and skill levels, from "Tiny Tots" to "Advanced Adult"—in other words, if you've never played before, it's no problem. So what are you waiting for? Grab a friend and hit the courts!

3. Take To The Rivers In A Kayak

Pittsburgh is famous for its three rivers and the many bridges that straddle them. Despite this, the city of Pittsburgh isn't usually the first place people associate with kayaking—but it should be! The Allegheny, Ohio, and Monongahela rivers are some of the best, most scenic rivers for urban kayaking.

Kayaking offers a great way to work out your arms and core while taking in Pittsburgh's amazing views in a new way. If you're new to kayaking, the city has your back; there are plenty of places around Pittsburgh that rent out kayaks and provide lessons. With many different places to launch from, plenty of sites to see, and even waterfront restaurants to stop and dine at, kayaking is a great way to get moving while enjoying our beautiful rivers.

4. Travel In Style With Pittsburgh's Bike Share System

There are plenty of reasons to go biking; it's great for your health, it's great for the environment, and it's a great way to explore the city. Whether you're looking for a new way to navigate the city in your day-to-day life or seeking out a fun and unique activity to do on the weekend, biking offers a fun, healthy, and eco-friendly way to do it. But what if you don't own a bike, or taking yours into the city is too cumbersome? Pittsburgh's bike-share system can help!

With over 100 Healthy Ride(opens in a new tab) stations throughout the city, it's easy to find a station near you, and moreover, they're easy to operate. Just register with your smartphone, unlock a bike, and start riding. Not only will you get some great exercise, but you'll also be able to take in all the beautiful sights and sounds of the city quicker than you could on foot.

5. Bring Out Your Inner Child At Blue Slide Park

Blue Slide Park has always been popular amongst Pittsburghers, but it gained worldwide fame after the release of Mac Miller's debut studio album of the same name. Located inside Frick Park, this playground has many offerings for kids of all ages, including climbing structures, swing sets, tunnels, and more, offering a great place to get the whole family moving.

However, the biggest draw is definitely its famous blue slide. Made of concrete and built into the ground, this popular slide is known to be fast, but riders of all ages love to make it faster! The best way to do this is by riding down on a piece of dry cardboard, preferably a piece that's wax-coated, like from a pizza box. Whether you're young or young at heart, Blue Slide Park is a great place to get moving in Pittsburgh—just remember to bring your cardboard!
Pittsburgh is a great city for getting active. With plenty of parks, rivers, and recreation centers, there's something for everyone when it comes to moving more. And if you're looking for a challenge, why not try out one (or all) of these five ways to move more in Pittsburgh?
At Pittsburgh Health Partners, we're passionate about providing care with a focus on full, comprehensive wellness, from primary care services to solutions for weight loss. Schedule an appointment online to see how we can help you improve your health!